Statement by Ambassador Linda Thomas-Greenfield Upon Swearing-In as the United States Representative to the UN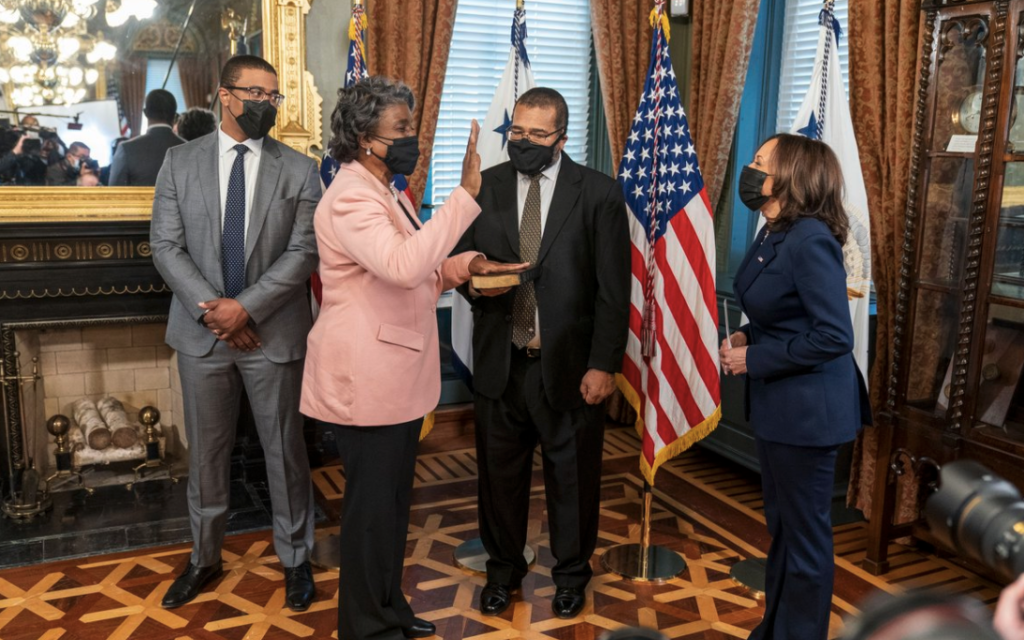 United States Mission to the United Nations
Office of Press and Public Diplomacy
For Immediate Release
February 24, 2021
Statement by Ambassador Linda Thomas-Greenfield Upon Swearing-In as the United States Representative to the United Nations
I am honored, and beyond humbled, to have been sworn in today by Vice President Kamala Harris as the United States Ambassador to the United Nations.
Thank you to the Senate Foreign Relations Committee, and to all the members of the Senate, for reviewing my nomination, and for engaging with me on the most important global issues of the day. I hope we can continue to strengthen and deepen our relationships in the days, weeks, and months ahead.
Thank you to the many friends and family who have reached out to offer their kind words and support over the past few months, including those in the foreign and civil service, whom I truly consider a second family. Your collective goodwill has meant everything to me, even if I have not been able to say so directly to each of you.
And thank you President Biden and Vice-President Harris for entrusting me with this great privilege. I am determined to pursue our bold policy agenda, and to advance America's interests in the world's most important diplomatic forum. I promise to do right by the American people and represent them at every turn.
Stepping into this role is a deeply meaningful coda to my 35-year career in the Foreign Service. When I first joined the service, I was, as a Black woman from Louisiana, an outsider. I was warned it would be harder for someone with my background to succeed. And it was. But over the years, I have had the opportunity to represent America in countries as disparate as Liberia, Nigeria, Jamaica, Pakistan, and Switzerland. I have witnessed the horrors of genocide and seen the prevailing power of democracy. I have helped spread our values around the world and experienced the ways we have continually recommitted ourselves to those values, working to form that more perfect union.
So in accepting this position, as the Representative of the United States to the United Nations, I feel my career represents the progress, and promise, of America. And I could not be more proud to sit behind the United States placard.
I am looking forward to engaging with my counterparts across the United Nations and finding ways to work productively together toward our shared goals.
Most of all, I am excited to work with some of our nation's finest diplomats and public servants at the United States Mission to the United Nations. Together, we will hit the ground running to take on our most pressing global challenges and seize opportunities for cooperation, security, and peace.